Tips for Brushing Your Little Ones Teeth – Children and Oral Care
Oral Health Starts in the Womb! Did you know that children's teeth begin to develop before birth? During as early as the sixth week of pregnancy, embryonic cells or "tooth buds" begin to form that will eventually grow into baby teeth. By twenty weeks, the tooth buds of permanent teeth begin to develop as well. This just goes to show that it's never too early to start thinking about your kids' oral health!
How Does Brushing Help Our Teeth?
Brushing your child's teeth at least twice a day – in the morning and before bed – helps to remove plaque and bacteria that can cause infant tooth decay or gum disease.
A Guide to Brushing Baby and Toddler Teeth
As soon as babies get their first tooth, it should be brushed regularly. Here at BRAIDC, we know that getting your little ones to stay cooperate, so we thought we would share a few helpful tips with you:
Keep it fun. Elmo has a great pop tune that may help! Or, you could choose to go old school with Raffi! These are the favorites in our household!
Sing it out. Singing a song while brushing your child's teeth can help them learn how long they should be brushing and it is a good distraction. Anything from ABCs to Let It Go.
Be gentle! Tough scrubbing can make them adverse to letting you continue to brush their teeth.
Brush in a circular motion to clean all the teeth and gums.
Let babies take a turn with the toothbrush-even if they are just chewing on it.
Chewing on a wet wash cloth is a great alternative if baby is pushing away the toothbrush.
Toothpaste is a treat not a necessity, so use it to your advantage! Be sure that you're using a trusted brand of toothpaste – do some research on ingredients and user reviews.
Brush together. Children will be more likely to want to brush and floss when they see someone else doing it.
Play dentist! Taking turns and checking each others teeth is a way to make brushing fun.
Talk about the tooth fairy.  She will want clean teeth in exchange for that shiny quarter (although today's going rate may be a bit more).
To Toddlers – And Beyond!
As your kids age, it's so important that they visit the dentist regularly. If they play sports, always use a mouth guard! The most common dental emergencies among the youth occurs during sports. Flossing regularly should begin around age four. By age eight, they should be able to floss on their own.
Most importantly, make oral care fun! Brushing and flossing can be a silly part of the daily routine if you make it out to be!
From infancy to adulthood, BRAIDC is ready to help you every step of the way. Here are a few pictures of our little ones practicing their brushing: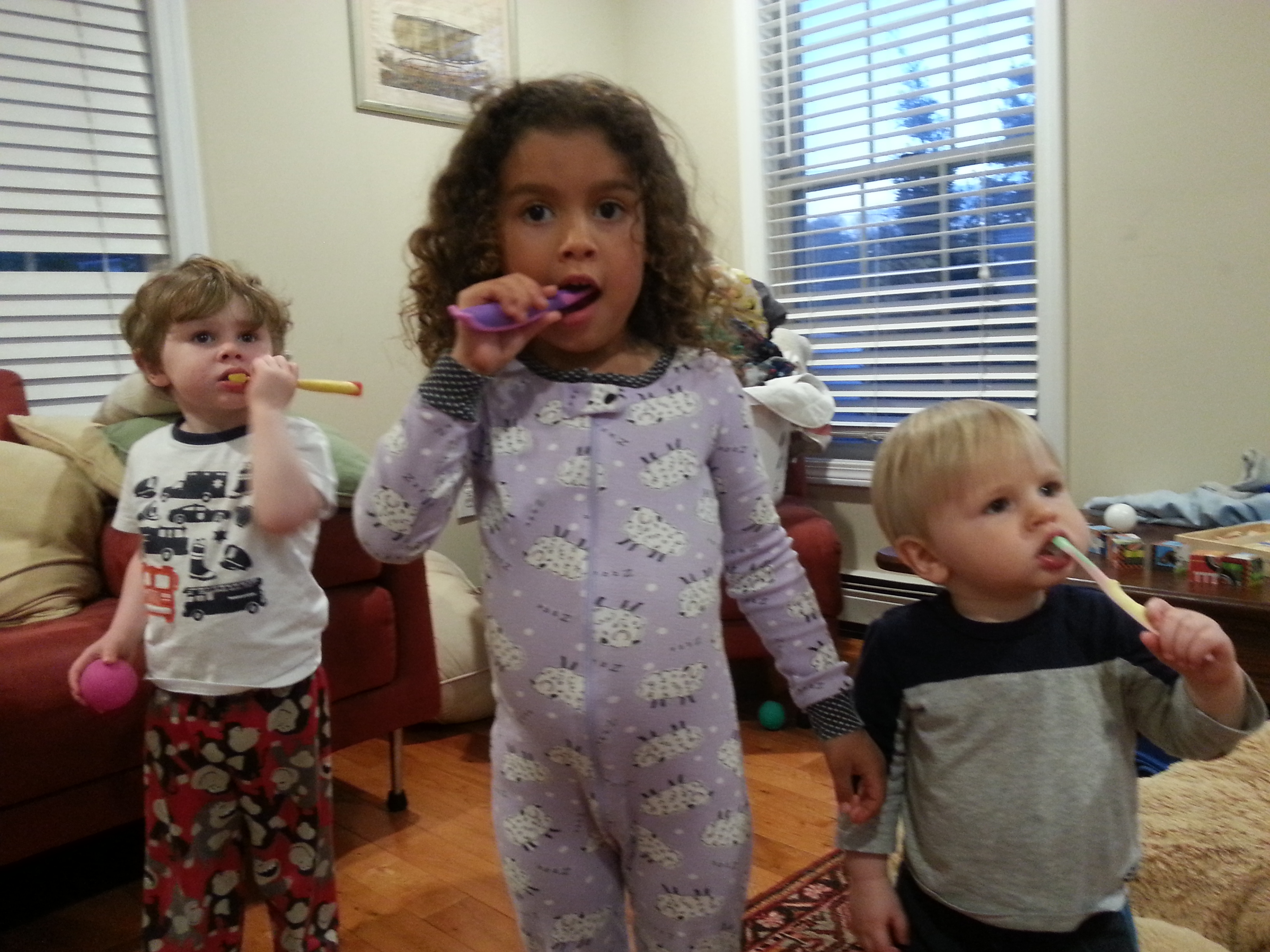 Call today and set up an appointment for your little one(s)! We can't wait to meet them! 
What's the Best Way to Make Dentistry More Affordable?
Importance of Preventative Hygiene
What's the best way to save money on dentistry? Practicing good dental hygiene at home of course! Doing certain preventative things helps you avoid cavities and periodontal disease. These are some of the most common, yet preventable conditions that we see with out patients here at BRAIDC. Just like the rest of your body, your mouth needs to be taken care of. Small steps taken at home can prevent painful and costly oral problems down the road.
Ways to Strengthen Teeth and Gums at Home
To keep your teeth and gums healthy and strong in between visits, here are a few things you can do on your own:
Fluoride. When you're picking out your mouthwash at the store, we recommend choosing a brand that contains fluoride. Not only does it help to kill germs and bacteria that build up, it strengthens your enamel. This helps your teeth heal and regenerate after damage from acidic foods and plaque buildup.
Flossing. Chances are that you already already floss regularly. However, do you know the proper way to do it? Few people know that they should be flossing below your gum line. This may sound strange but it's extremely beneficial in removing the hidden bacteria that causes gum disease.
These two little steps fit seamlessly into your daily routine and can drastically help improve your smile and gum health!
Affordable Solutions
We know that dental care can get expensive, especially when problems are left to worsen. However, we recommend that you still visit us here at BRAIDC regularly! It's extremely important that you come in for regular cleanings. Even if you don't have dental insurance, you may want to consider paying out of pocket for cleanings. They are the number one way of preventing tooth and gum problems as well as screening for underlying problems that may already exist.
If you have an issue with teeth grinding, you can opt out for a temporary over the counter mouth guard. Professionally made ones, though sometimes necessary, can put a dent in your wallet. If you're looking to save up for one, temporary ones can be bought for $15-$30 at your local drug store. After all, it's better to grind on a piece of plastic than your teeth!
How BRAIDC Can Help You
Here at BRAIDC, we want to make sure that you have access to top of the line dental treatment when you need it. If you are having a hard time coming up with funds for a cleaning, or you are in need of a procedure but have been avoiding it because of the cost, we can help!
We offer financing options to make sure all of your dental needs are addressed in a timely manner. We work with Lending Club and Care Credit to assist you with financing. These plans typically schedule out a treatment plan for you that's affordable and convenient.
For our patients that comes in with an issue that isn't considered to be urgent, we offer an in-house financing plan that will help schedule treatments and payments in a way that works best for you. You can have peace of mind knowing that your teeth and gums are in good hands, and that BRAIDC can help you every step of the way.
When You Need to Schedule an Appointment
Bleeding. If your gums are bleeding during regular flossing or brushing, it's a sign that you need a cleaning! Excess plaque
Pain. We recommend that any painful area in your mouth gets checked out by a professional. Any pain that's ignored can worsen rapidly. Your mouth needs to be pain free at all times, and we're here to help keep it that way!
If you have questions about financing, or you need to schedule a cleaning, call BRAIDC today. We look forward to seeing you!
Keeping Your Pets Teeth Healthy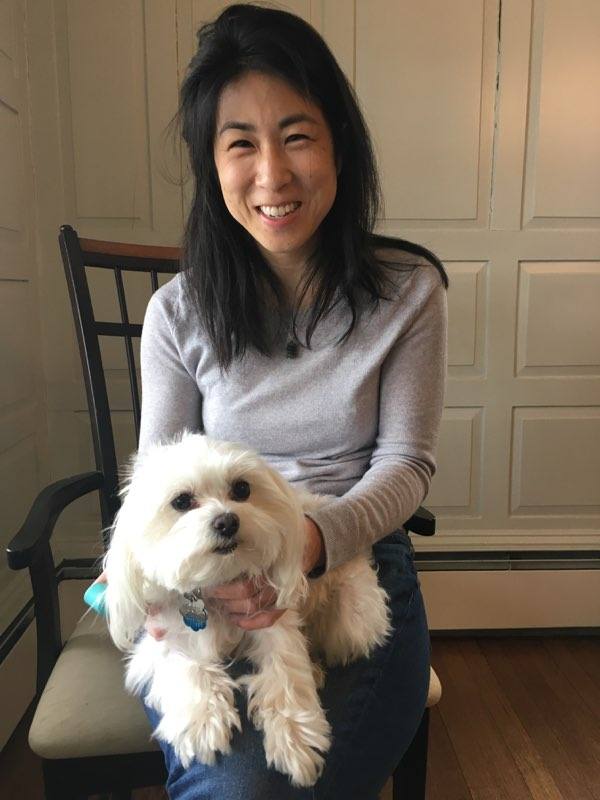 Here at BRAIDC, our main concern is your oral health. We all know that we need to take care of our mouths regularly and consistently for maximum tooth and mouth wellbeing. Did you know that a clean and healthy mouth is necessary for our furry friends as well? To get a better understanding of how to care for our pet's, we reached out to the Manchester Animal Shelter. Technician Lauren answered a few questions for us, so we can help our cats and dogs keep their healthy smiles!
What are some common causes of dental disease for cats and dogs?
Age, breed, and lifestyle all play a role in dental disease of animals. Plaque/calculus accumulates over time without removal, so as your pet ages you will see build-up. Some breeds of cats and dogs are also more prone to dental disease due to the shape of their mouths, your veterinarian will talk to you about your pet being at a higher risk for dental disease. The lifestyle of your pet can also play a role. Dogs who are tough chewers tend to have their teeth worn down over time.
How can periodontal disease hurt pets?
Bacteria calcifies over time if it's left on the tooth. Once it turns into tartar or calculus, it allows for more plaque to accumulate. This can lead to gingivitis which causes gums to become swollen and sensitive. If left to worsen, the root of the tooth can become infected. Once periodontal disease advances, the tooth, and surrounding socket begins to rot – causing lots of pain for your pup or kitty! Dental disease can affect the heart, kidneys, and other vital organs so it's important to keep up with dental care.
What are some signs that your pet has an issue with their oral health?
If your pet is experiencing any of the following, you may want to consult with your veterinarian:
Bad breath
Unwillingness or refusal to let you check out their teeth
Quivering lips
Red, swollen gums
Noticeable tartar buildup
A visible bulge of the crown
Visible roots of the teeth
Wounds on the face under the eye, lower jaws, or in the mouth
Oral ulcers
Your pet is rubbing their face on carpets or furniture
Noticeable decrease in energy and appetite
Snapping, hissing, or growling when you try to touch their mouth
How can we help to prevent these issues?
Regular brushings (AAHA recs once a day) will help to prevent plaque buildup and hopefully minimize any future expensive dental procedures. However, to get under the gum line, your pet will need professional cleaning under anesthesia.
Most 4-legged friends aren't a fan of having their teeth brushed – is there an easier way to clean them?
There are a bunch of products on the market for this exact reason! Oral rinses, sprays, gels, water additives, and chews can help keep your pet's mouth healthy. When making a purchase, make sure that the product has the Veterinary Oral Health Council (VOHC) seal of approval. Avoid dental chews that don't bend or break easily, as they can fracture teeth.
At BRAIDC, we want to keep our pet's teeth just about as healthy as we keep ours. Thanks to the Manchester Animal Shelter and Lauren for taking the time to answer our questions!
Here are a few pictures of Dr. Teoh with her dog Mochi. Other pictures include Penuchi and Frankie Murphy the cat!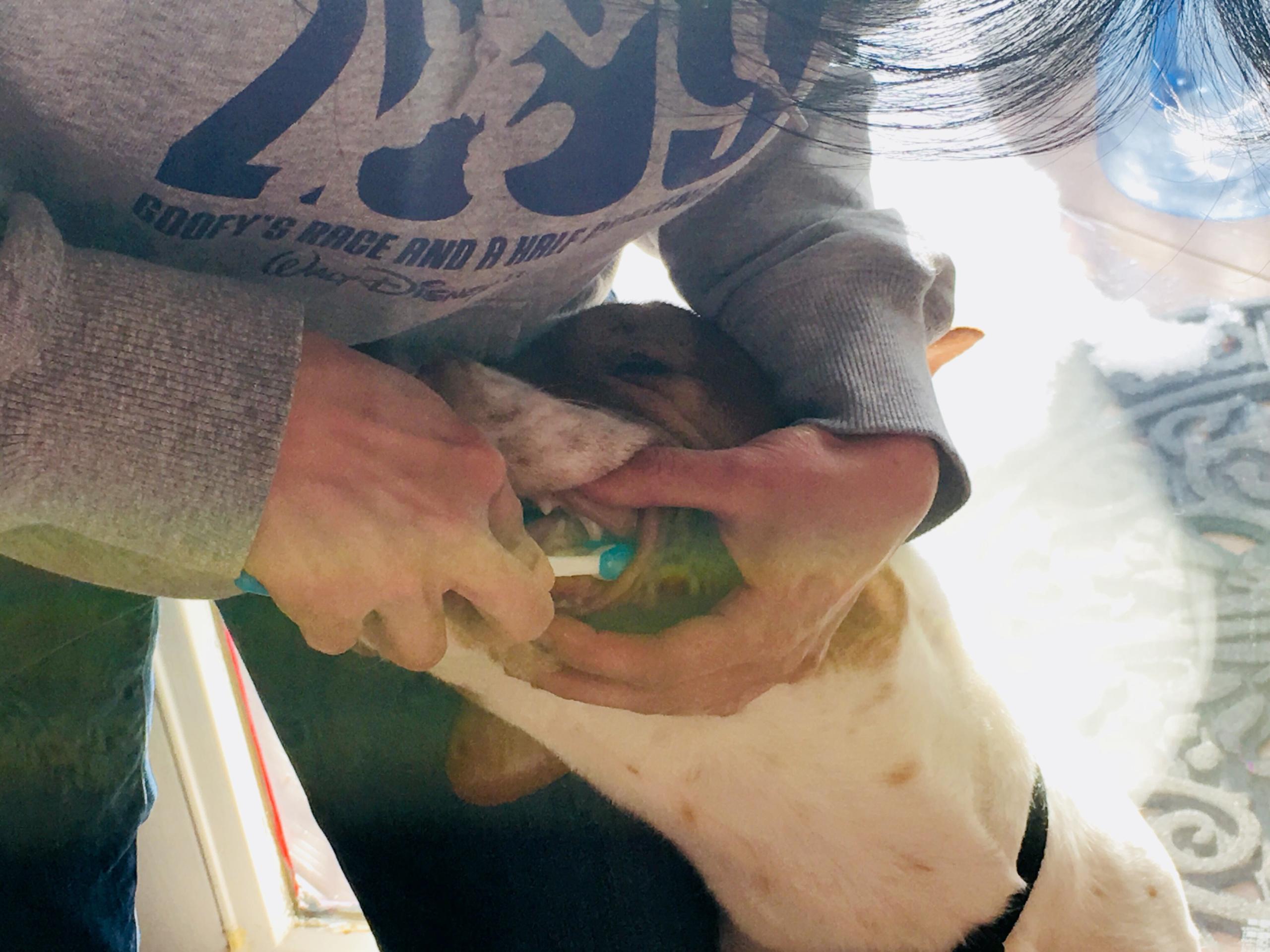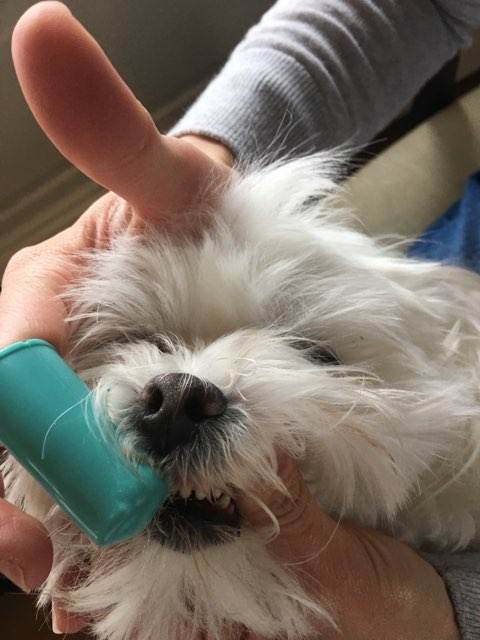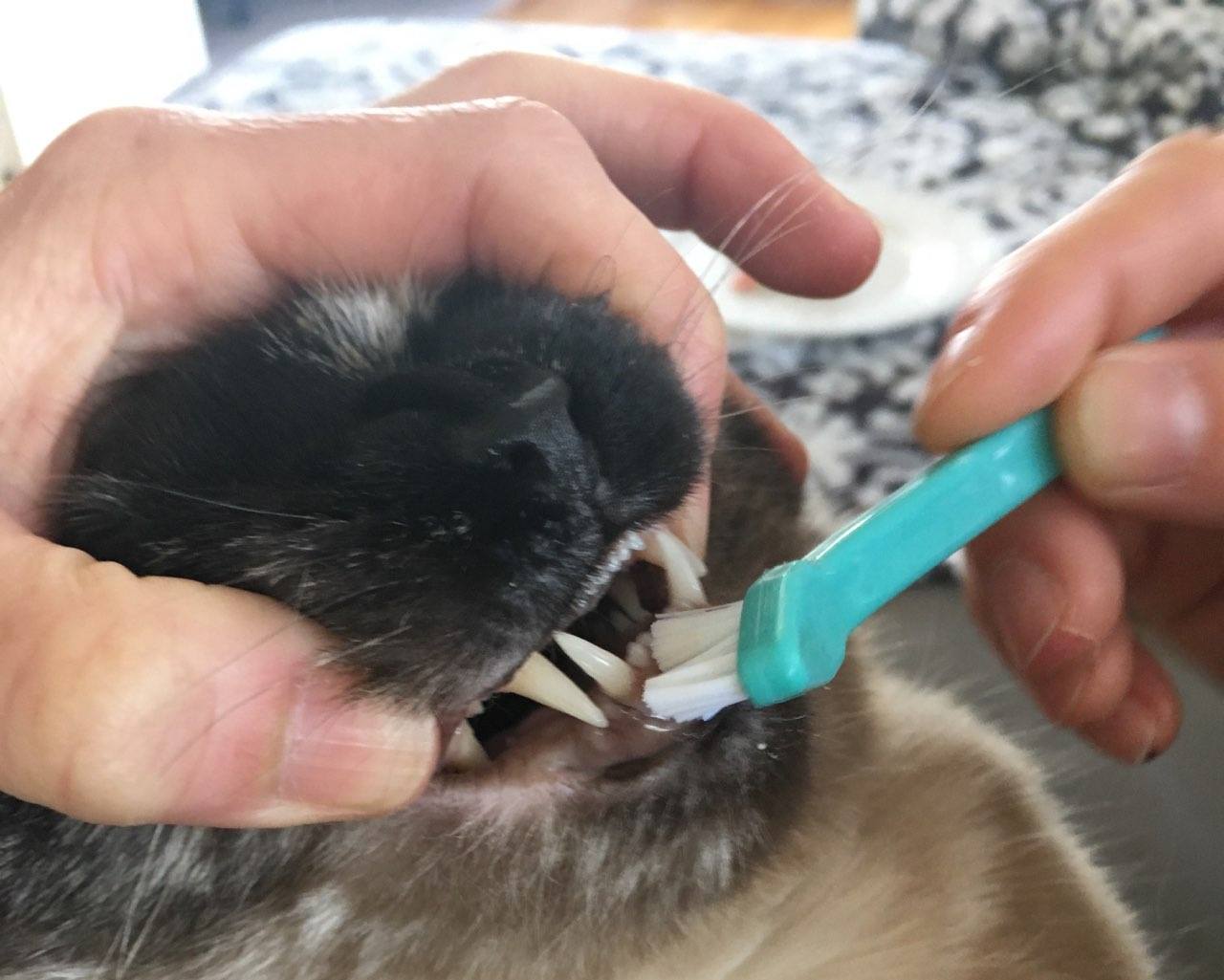 Everything You Need to Know About Veneers
If you are suffering from tooth decay, or chipped, cracked teeth, veneers may be in your best interest. Dental Veneers can serve to mask any of these indicators of tooth decay. A dental veneer is a shell, or layer of tooth-colored ceramic or porcelain or composite that is placed over the facial surfaces of your teeth to correct worn tooth enamel, uneven tooth alignment or spacing, discoloration and chips or cracks. Read on to see if you may need veneers to keep your smile happy and healthy!
What are veneers?
A veneer is a thin piece of ceramic or porcelain that's fit to put over the damaged area of a tooth. It can be used for stains, chips, cracks, discoloration, and even gaps. Not only are veneers strong, but they're designed to look like natural tooth enamel.
How are Veneers Made?
Veneers are traditionally made of ceramic or porcelain. For the highest standard of cosmetic results, veneers are bonded to the front of your teeth. This allows us to alter the color, shape, size, or length of your teeth.
Is it a painful process?
The placement of veneers is typically painless! We always numb the tooth and surrounding area before any work is done. This is just a preventative measure, as everyone's pain tolerance and sensitivity are different. By the time you're ready to go, you should feel little to no pain at all.
What do veneers cost?
The price of veneers depends on three things:
Type. Veneers can be made from several different types of ceramic or porcelain.
The number of teeth. Obviously, treating five teeth will cost more than one tooth.
Quality and experience of the dentist. When it comes to dental and medical treatment, you should always choose a dentist with the most experience. This will reflect in the quality of work and the results.
What are some other benefits of veneers?
Veneers are strong and long lasting
Natural looking
Stain resistant
No recovery
Can be combined with other treatments
Cosmetic benefits and enhanced confidence
If you are in need of veneers, or other dental assistance, what are you waiting for? Call BRAIDC today!
The Connection Between Your Teeth and Overall Health
Oral Health Whole Body Health
Each part of your body is connected to your overall health, and your mouth isn't any different! Your teeth and gums are just as important as the organs in the rest of your body. Here are a few common questions that people have when it comes to their oral health: 
Q: How is my mouth connected to my overall health?
A: Healthy teeth and gums are extremely important in oral and whole body health. Your saliva is as well! Have you ever wondered why an oral swab can tell you so much about your genetic history and current health? Your mouth can tell you so much, and affect other areas throughout your entire body. Because of this, you should always keep your teeth and gums happy and healthy.
Q: Can plaque cause infections and diseases?
A: Gum disease is common among many diseases, such as diabetes and cardiovascular disease. Chronic gum disease can mess with a person's insulin resistance, making diabetes even more difficult to control. As for heart disease, certain bacteria in the mouth may result in artery inflammation or plaque. This may increase your risk of a stroke or heart attack. Premature births have also been linked to gum disease and other oral infections.
Q: Is flossing really necessary?
A: Absolutely! Flossing regularly can greatly reduce your chances of gum disease. Bacteria can settle in between your teeth and if it's left to sit there, it can irritate the area. Flossing gently removes any bacteria or food particles that may have lodged in the small spaces.
How to Protect Your Oral Health
Now that you know just how much your oral health can impact your overall health, you should be ready to do everything you can to protect your mouth. Here are a few things that you can do in order to maintain optimal oral health, and aid in your whole body health as well.
Brush your teeth often. This may be a no-brainer – but be sure to brush at least twice a day with fluoride toothpaste.
Floss daily. Flossing reduces the risk of plaque and bacteria buildup in between teeth and other hard to reach areas.
Eat a healthy diet. Meals and snacks with a high sugar or acid content can wear away at your enamel over time.
Replace your toothbrush every three to four months. In some cases, do this sooner if the bristles are frayed.
Avoid tobacco use. There are no benefits to smoking or chewing tobacco. It's terrible for your overall health and can cause gum disease and tooth decay.
Schedule regular dental checkups and cleanings. If you notice any strange feelings in your mouth, it may be due to an oral malady. Contact your dentist immediately.
Don't wait until it's too late. If you suspect that you have cavities or any other oral issues, schedule a dental exam immediately. Dental cleanings and checkups should occur at least twice a year and can help to diagnose problems early on before they have a chance to escalate.
Remember, a healthy mouth is also healthy for your whole body. Call BRAIDC to schedule your cleaning today!
Happy Valentines Day From BRAIDC!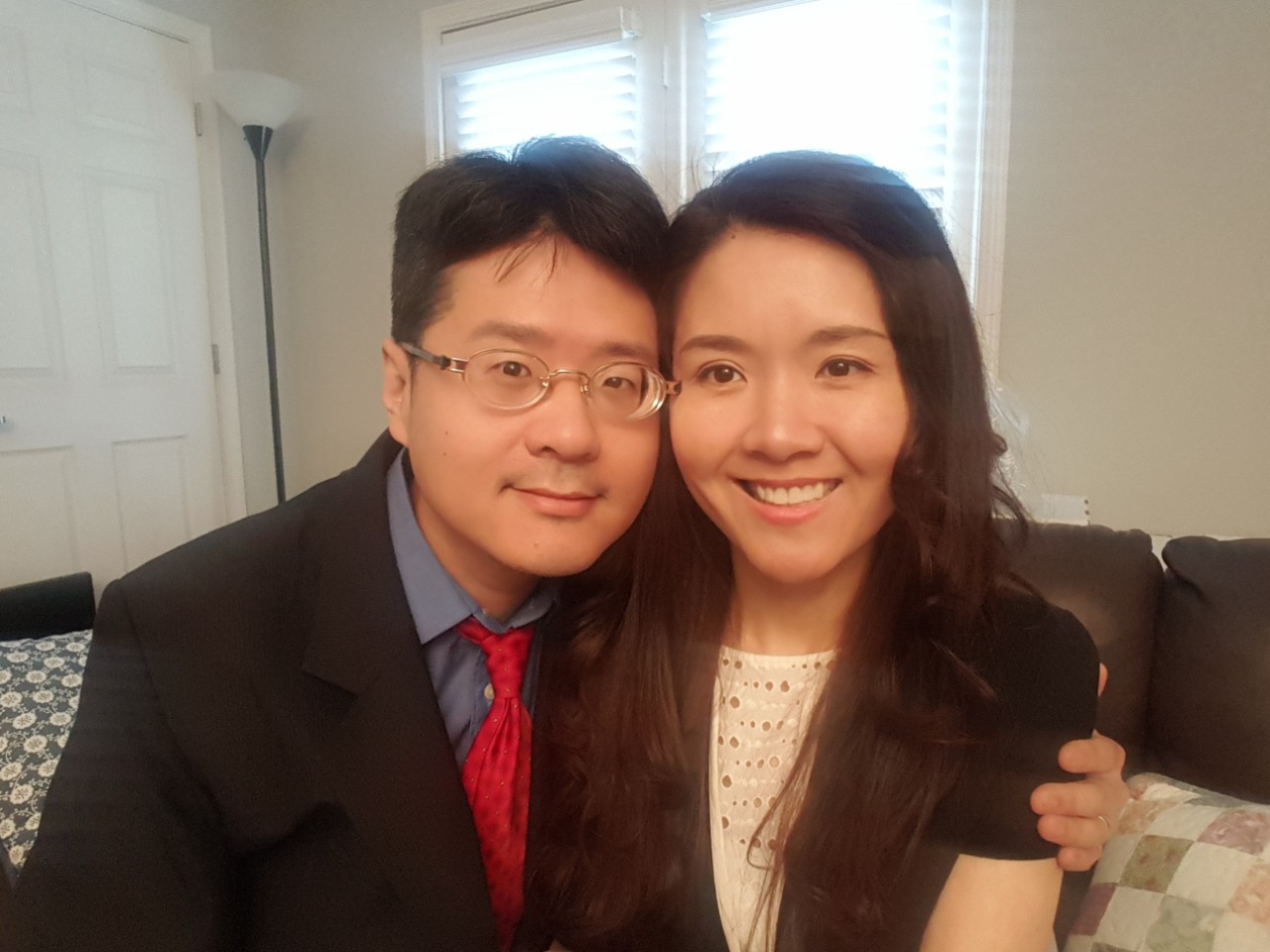 Happy First Valentine's Day to Newlyweds Dr. Lee and Sunny
Valentine's Day comes every year on February 14th. it's a day when couples celebrate and friends gather to enjoy each others company. With all of the excitement that this day can bring, it's likely that you may have many reasons to smile! Dr. Lee and his wife Sunny. They were married last December, and this is their first Valentines Day together as a married couple. To celebrate, we thought that we would tell you about a few things about their relationship so far.
After meeting through a mutual friend, they hit it off immediately. Even though the feelings were mutual, Dr. Lee was nervous around her. He anxiously blurted out "are you married?" He felt embarrassed – he was fully aware that she wasn't. This didn't bother Sunny though, and that's where their relationship began! They then made plans for their first date, which just so happened to fall on Sunny's birthday.
This year, Dr. Lee was intent on making this first Valentine's Day together very special for his wife. He bought Sunny roses and wrote her a poem in Korean. His first language is Mandarin, but Sunny's is Korean. At a meeting the next day, his friends asked him what his plans were for Valentine's Day the following week. At that moment, it became clear that Dr. Lee had accidentally celebrated a week too early! For Dr. Lee and Sunny, their first Valentine's Day is certainly one that they will never forget!
Getting Your Smile Valentine's Day Ready
We want your Valentine's Day to go smoothly, no matter what your plans may be. If you are celebrating, don't hesitate to indulge! Eat the cake, drink the wine, and have a great time. While you're celebrating, however, there are a few things to watch out for that can potentially harm your teeth. To keep your smile happy and healthy, use caution when consuming the following:
Sugary drinks: Sugary drinks can be acidic, which erodes your tooth enamel and causes cavities over time.
Carbonated drinks: Carbonation also increases acidity.
Chocolate, cookies, and cake: Enjoy them! Just be sure to brush your teeth after, as these tasty treats are loaded with sugar.
Coffee and tea: Acidic drinks can stain your teeth and wear down the enamel over time.
Popcorn and olives: Pits can crack your teeth!
Of course, it's Valentines Day and you should fully celebrate with the ones you love. If you enjoy these foods and beverages in moderation and practice proper dental care, then you will be fine. Have fun and happy Valentine's Day from all of us at BRAIDC!
Tooth Decay: When it is Time to Fight Back
Tooth decay is serious in relation to both your health along with your smile. In addition to affecting your teeth and impacting your smile, there are a number of other health complications that arise with tooth decay. These include:
Gum Disease:

The inflammation of the gum line that can affect the bones surrounding your teeth. This could lead to gingivitis, periodontitis and advanced periodontitis.

Respiratory Infections

: If you are afflicted with gum disease, one could potentially go down the path towards these respiratory problems. While this is not an immediate connection, if you are constantly breathing in bacteria from decaying teeth, there could be issues

Cardiovascular Disease:

The bacteria from inflammation of the gums and periodontal disease can enter your bloodstream and travel to the arteries in the heart and cause atherosclerosis (hardening of the arteries). Atherosclerosis causes plaque to develop on the inner walls of arteries, which thicken and this decreases or may block blood flow through the body. This can cause an increased risk of heart attack or stroke. The inner lining of the heart can also become infected and inflamed.
Thankfully, there are methods to avoiding tooth decay and habits to avoid these problems. You can improve the look of your teeth through the use of veneers as well.
Tooth Destroying Bacteria
There are a plethora of food and drink that serve as hazards to your teeth. Foods with high levels of acidity form and thus weaken the teeth. These include:
Apples

Oranges

Cranberry Juice

Lemonade

Vinegar

Lemon in water or tea

Sports and Energy Drinks

Mints or Cough Drops

Coffee
These types of bacteria are found in carbohydrates as well including bread, chips, crackers and so on.
To avoid the risk of bacteria growth, avoid these in order to decrease the likeliness of tooth decay.
How to Reduce Bacteria on Teeth
There are methods to avoiding tooth decay all together. If followed on a regular basis, you can reduce the likeliness of significant growth of tooth bacteria.
Brush TWICE a day. When you brush your teeth, make sure that brush for two minutes. Ideally, make sure you brush before breakfast and then after dinner.

Avoid any desserts or foods with high amounts of sugar after brushing your teeth in the evening.

Strengthen your teeth by using mouthwash with fluoride.

Chew Xylitol gum or mints. Dentists may recommend using prescription fluoride toothpaste at home or fluoride treatments during dental cleanings
Other Risk Factors
In addition to the above factors, there are other factors that could lead to tooth decay. These include:
Dry Mouth

Recreational drug use

Smoking cigarettes

Medical conditions relating to salivary glands

Exposed root surfaces of teeth

Radiation Therapy to the head and neck
Tooth Veneers
Dental Veneers can serve to mask any of these indicators of tooth decay. A dental veneer is a shell, or layer of tooth-colored porcelain or composite that is placed over the facial surfaces of your teeth to correct worn tooth enamel, uneven tooth alignment or spacing, discoloration and chips or cracks. These veneers can serve to cover up imperfections including:
Worn Teeth

Uneven Teeth

Genetics
Benefits of Tooth Veneers
Veneers are a better option than tooth colored fillings because they are stronger, last longer and the materiel will not stain. While Veneers are more conservative than crowns, taking away less tooth structure to prepare the tooth, at times a full coverage crown may be needed when the structure of the tooth is compromised or to completely mask severely stained/ darkened teeth. 
There are a couple types of veneers that can be installed. These include porcelain and composite resin.
Veneer Procedure
There are several steps in the procedure. First, your dentist will likely administer a local anesthetic so you will be comfortable during tooth preparation and placement of the veneer. Your natural tooth is then prepared by minimally reshaping it with a small handheld rotational cutting device called a bur to provide the best fit. Burs come in various shapes and sizes and allow precise and minimal shaping of a tooth prior to placement.
If your treatment involves direct composite resin veneers, your dentist then will apply the appropriately shaded composite to your teeth, shape the material and harden it using a high intensity light. Additional layers of composite may be applied to build the veneer to the correct shape, length and form for your smile. When all composite is placed, the veneers will be finished and polished using burs and polishers to create a vital and lifelike smile.